The below steps will assist you in bridging your character from Daz Studio into 3ds Max.
Daz Studio:
Step 1: Within Daz Studio open your character.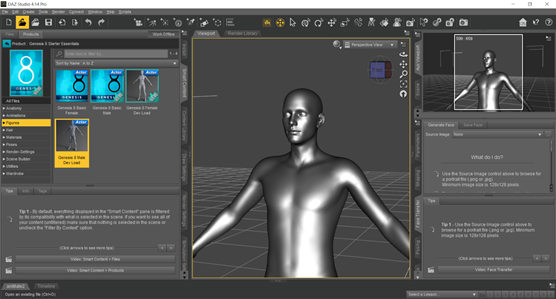 Step 2: Select the "Scene" pane in the upper right hand corner and highlight the entire character package to be converted to 3ds Max.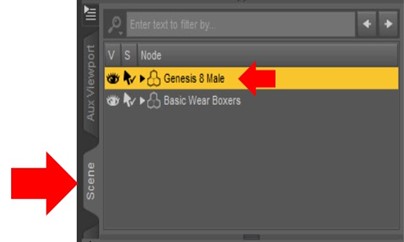 Step 3: Within the top menu toolbar, select "Scripts," "Bridges", and then "Daz to 3ds Max."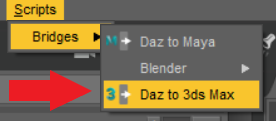 3ds Max
Step 4: WIthin 3ds Max, click on 'x' on the keyboard and a pop up box will appear. Within the pop up box, type in 'Daz to Max' and then click "Enter." Another pop up box will appear titled "Daz to Max."



Step 5: Select "Auto-Import," and the asset will now be available within 3ds Max.