Daz to Unity requires a 3 part process to import when using the bridge. In addition, importing can take a few minutes, especially for a large or complex figure. The transfer can also take longer on first time imports.
Unity:
Step 1: After downloading the "Unity Hub Application", select "Installs" from the left side navigation list and make sure the latest version has been selected to install.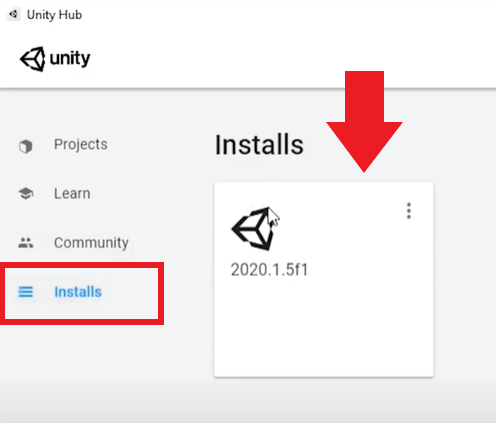 Step 2: Within the "Unity Hub Application" select "Projects and then select "New."

Step 3: Select "High Definition RP" template. Type in a project name and the location to save the project to. Select "Create" when finished.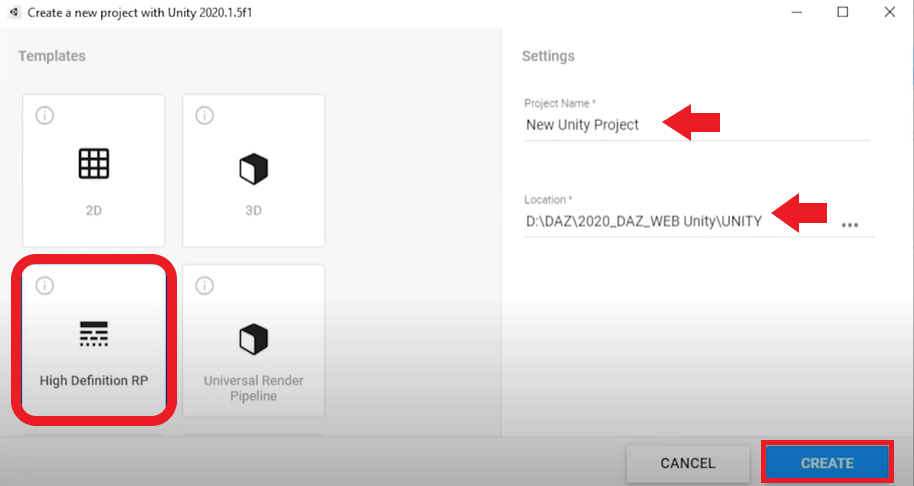 Daz Studio:
Step 4: Open your character in Daz Studio. Make sure any clothing or hair is parented to the main body.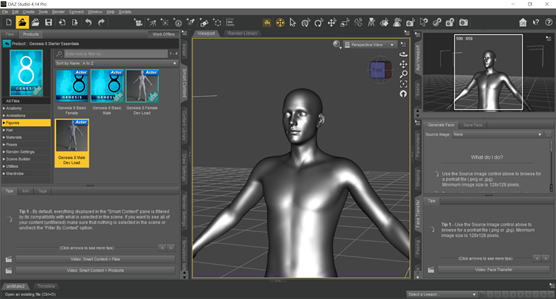 Step 5: Within the top menu toolbar, select "File," "Send To", and then "Daz to Unity." A pop up window will appear with the title "Daz To Unity."


Step 6: Select the "Three Dots'' next to the "Unity Assets Folder. A pop up box will appear with the title "Choose Directory."


Step 7: Navigate to the folder that was created within step 3. Select the "Assets" folder to save the project to.



Step 8: Within the "Daz To Unity" dialog box, select the box next to "Install Unity Files" and then select "Accept."

**Additional Details:
After selecting "Accept," this will begin the process of transferring the content over to unity. If this does NOT happen automatically, locate the DTU file and launch the Daz to Unity bridge window via "Daz3D -> Open Daz3DBridge Window", ensuring the DTU file is selected, and click the thumbnail button in the top right corner of the window.
Unity:
Step 9: Within Unity, select "Assets" and then "Settings."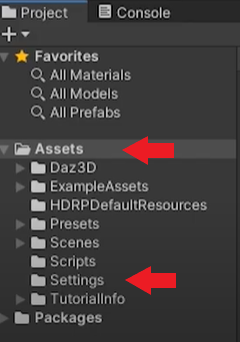 Step 10: Select "HD Render Pipeline."

Step 11: Within the middle right hand panel under "Diffusion Profile List", select the "Plus (+)" icon.



Step 12: Select the "Circle" search icon, and then select "IrayUberSkinDiffusionPoflie" from the drop down list. The content should now be available within Unity.