Follow the instructions below on how to install Unity into Daz Studio:
Step 1: From daz3d.com/shop/ page, type in Unity into the search bar.



Step 2: Select the "Daz to Unity Bridge" product and place it into your cart and proceed to checkout.



Step 3: Once your item has been purchased a confirmation page will appear with your order number attached.



Step 4: Open Daz Central and select "Daz to Unity " from the left side navigation under "Bridges."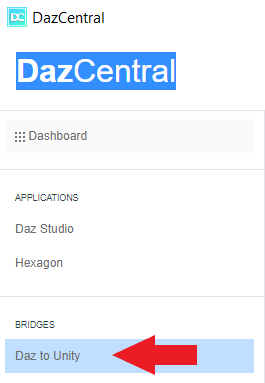 **Additional Details: If you already had Daz Central open, select the "Refresh" icon in the upper right hand corner. A new section called "Bridges" will appear in the left side navigation.
Step 5: Select "Install"

If you need further assistance on how to open your character in Unity , refer to the article, "Unity Bridge: How to use the Unity Bridge."