Point-at is a powerful tool used to control eyes, lights, cameras, and other objects in the scene and can be located within the "Parameters" or "Cameras" pane. Follow the steps below on how to navigate to this feature within Daz Studio.
For this example, we recommend pulling in a figure/environment, camera, lighting or other objects into the scene. In addition, we have selected the "Camera" from the "Scene" pane.
Step 1: Within the "Parameters" pane, select the triangle next to "General", and then select "Constraints." From there, the "Point At" option should list "None."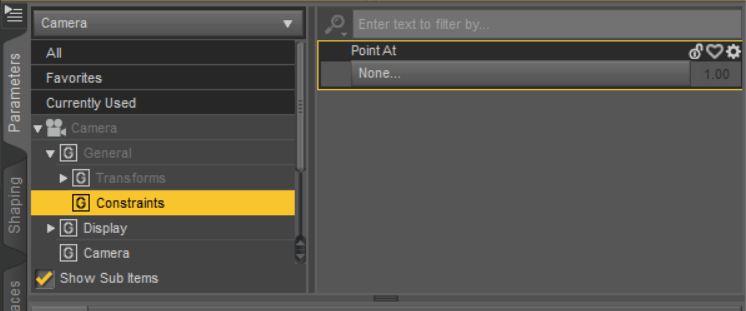 Step 2: Select "None." A pop up window will appear with the title, "Select an Item."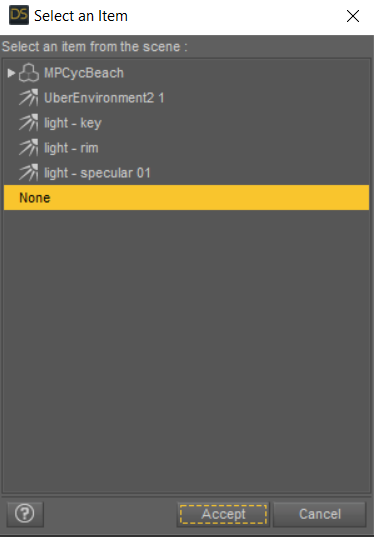 Step 3: Select the item where the Camera will point at, and select "Accept." For this example, we have selected the MPCyc Beach.