First you will want to make sure that you have the latest version of whichever browser you are using. Please refer to the sections below:
Internet Explorer
1. Click on the "Tools" menu at the top of the webpage and select "Internet Options".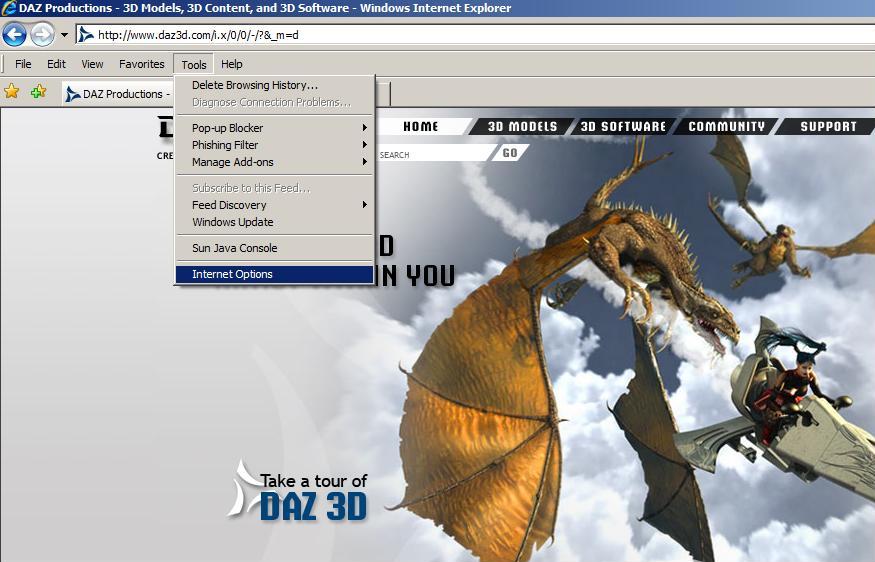 2. On the General Tab, click on the button that says "Delete" in the Browsing History section.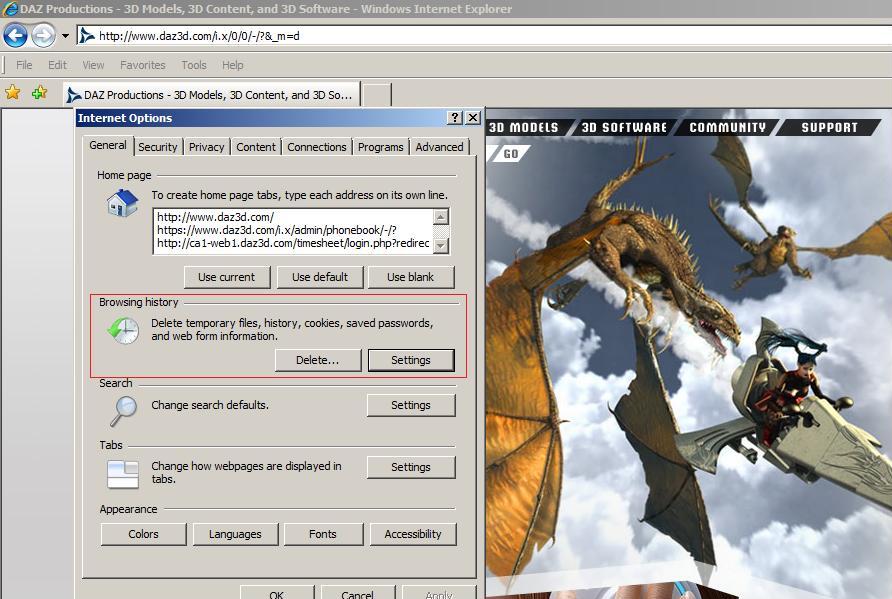 3. Click on the "Delete Files" button and choose "Yes" when the confirmation window comes up.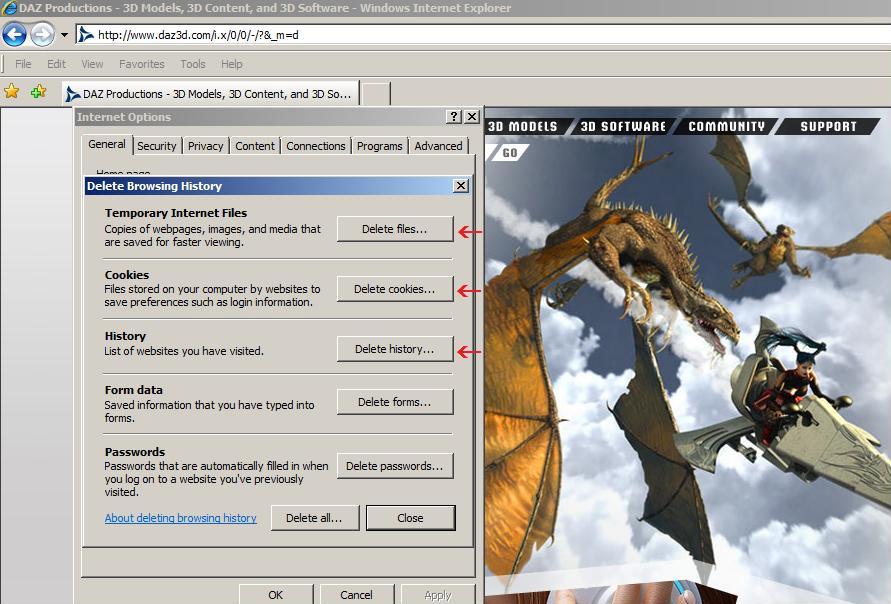 4. Do the same for the "Delete Cookies" and the "Delete History" buttons.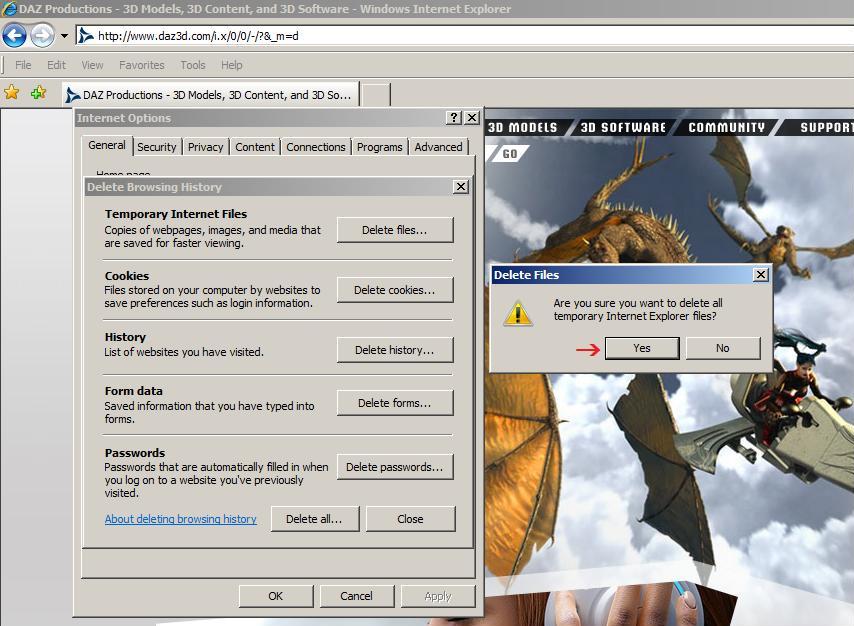 Mozilla Firefox
Safari