After purchasing your gift card, it must be redeemed to your "Store Credit" prior to making product purchases. Refer to your personal email or the "Orders" icon to retrieve the gift card code to continue with the redemption process. Follow the steps below on how to redeem your gift card.
**Additional Details:
Gift Cards are non-refundable and can only be redeemed once, and to one single account. In addition, gift cards may be used on any product in the entire Daz 3D store, except to purchase more Gift Cards.
Step 1: Select your "My Account" page under the "Profile" icon in the upper right-hand corner of the page.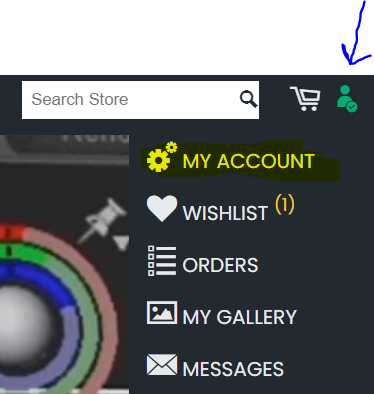 Step 2: Then select the "Gift Card Icon."

Step 3: In the text box, paste in the gift card code retrieved from your personal email, and select "Redeem Gift Card."


Step 4: After the redemption has been completed, refer to the "Store Credit" icon to view your "Store Credit" balance.

Step 5: You are now able to make product purchases with the balance redeemed from the gift card. Refer to the www.daz3d.com/shop to continue making your purchase.
Step 6: Once you are ready to checkout, refer to the "Shopping Cart" icon located in the upper right-hand corner of the page.

Step 7: On the next page, your items you wish to purchase should be listed. Select the "Proceed To Checkout" icon located at the lower right hand corner of the page.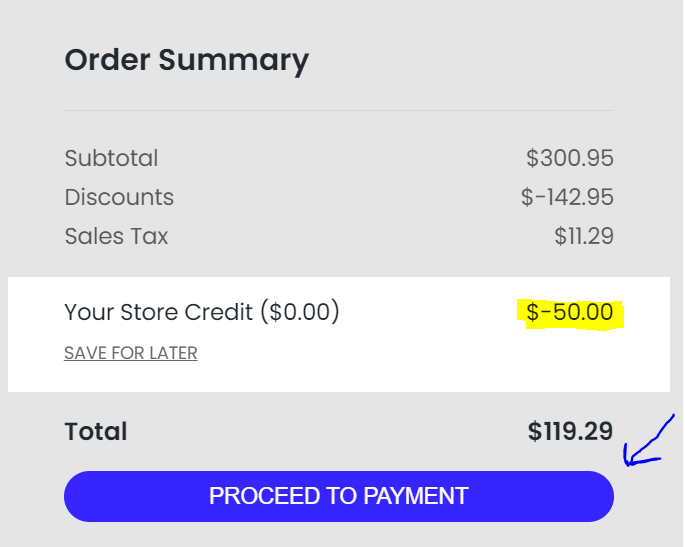 Step 8: After the purchase has been completed, you will be taken to a page that states your order has been successful.
Step 10: Any remaining credit balance from the gift card will now reflect within the "Store Credit" icon. In addition, "Store Credit" icon will also reflect your most recent purchases and which payment method was made.

Submit a Technical Support ticket if the following scenarios take place:
If you have found that the "Gift Card Code" is NOT working, and has NOT been redeemed to your Daz Store Credit balance.
OR
If the order confirmation email has NOT been received within your personal email inbox.