Follow the steps below on how to add/delete the payment method through your "My Account" profile.
Step 1: Log into your account at http://www.daz3d.com/.

Step 2: Select your "My Account" page under the "Profile" icon in the upper right-hand corner of the page.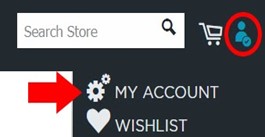 Step 3: Select the "Payment Method" icon:

Step 4: From the "Payment Methods screen, you are able to add a credit card profile or delete the saved profile.

**Additional Details:
You can also add/delete your saved payment methods at any time during the purchase process.